The build will be Col John C Mayer's 'Petie' 8th AF fighter.
No sprue or decal shots for this one, the kit has many detached parts and someone tried to start it (it had no wing parts, got them from tamiya).
First order of business was the interior zinc cromate color, I didn't have any so i mixed some old testors yellow and green and came up with the correct color.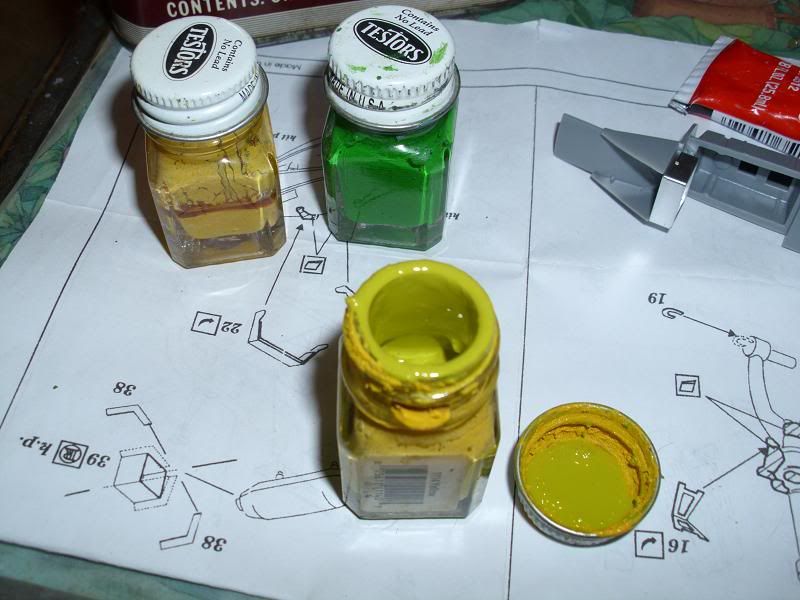 Next the cockpit is assembled and painted, as is col mayers. Part of the PE included a nice instrument panel whick I added.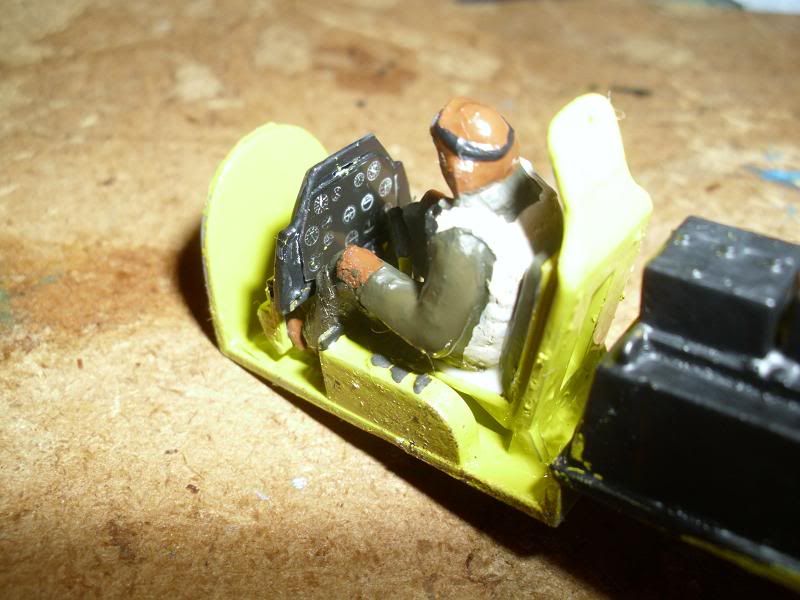 This is glued in the fuselage
The engine cover, exhausts and prop spinner are assembled and all of this is sprayed medium blue, the first 2 pics it looks light, the third shows the correct color.